Are You Downsizing? Follow This Timeline
Ready to Downsize but Don't Know Where to Start?
We've Made it Easy - Follow These Steps
1. Commit and Maintain a Positive Outlook
When you commit to downsizing your home, you have to actually downsize! Get an early start and go through your things. Be practical. Take inventory and organize. We recommend not getting a storage unit to store belongings. Starting this process with a positive attitude will make a difference. If you start to feel overwhelmed, remind yourself of the reasons why you decided to downsizing.
2. Write Down What's Important to You
Once you've committed to downsizing, write down what is important to you for this next chapter in your life. Do you want to work less and travel more? Do you want to retire and have more freedom and less mortgage? Do you want to steer clear of having stairs? Or maybe you just want less maintenance (yard work and cleaning). Once you've figured out your goals, it will help you with the bigger picture of choosing your next residence.
3. Purge, Learn to Love Letting Go
Now that you have decided to commit and have written down your goals, it is time for the purging to start. If you don't use it 80% of the time, then it should probably go. Some things of value can be sold, which will put more cash in your pocket. Some of your belongings can be donated. If you find yourself having a hard time letting go, don't be shy about reliving memories as you declutter. Just remind yourself about the memories you will be making in the future living a life you love. Fewer things, less space, creates more time for YOU!
4. Do Your Research
Do your research! If you are using a moving company, research the costs and quality. If you are looking to move into a retirement community, make sure they have all the amenities you're looking for. If you are selling and buying, research a good Realtor, look at their reviews, statistics, and websites. Research how the current selling market. Look at the cost of all the places you want to travel. If you are relocating, research the area, healthcare, senior activities, etc. If you have items to sell from decluttering your home, research what the items are worth. We can't stress it enough; do your research so you are happy with all the decisions you have that come with downsizing your home.
5. Team Up with a Realtor Who Cares
Being a part of a person's next chapter is such an honor. Make sure you choose a Real Estate Brokerage that has your best interest at heart. We suggest you go onto their websites, check out their social media, read reviews, and read their bios and see if you have a connection. Working with a Realtor who you can connect with will ease your mind when dealing with so many changes in your life.
Meet Tamara Williams
I love people, seeing people genuinely smile, and experiencing their excitement when purchasing real estate is something that provides true enjoyment. The majority of my clients are; builders, developers, first time home buyers, residential investors, and sellers of simple condos to luxury properties. I came to Bozeman to visit in 2006. After a week-long visit, I made the decision to make Bozeman my home. I left Washington state for the snowy slopes of Montana. I LOVE the snow, so in the winter you can find me ice skating, snowmobiling, skiing or snowboarding. If there is snow involved, I will be there. In an automated real estate market, I provide high quality attention that should really be part of the decision to buy a home. It's not just a numbers game. Education and intuition is necessary to understand each client's unique needs, enthusiasm and integrity are the qualities that guarantee a smooth process. Through effective marketing, advice, and attention, I will be the bridge and service you and your family can count on. As a Broker in Bozeman, Montana, you can count on me to make your real estate experience a personal, fun and enjoyable one. Whether you are buying or selling a home, I'll help you expand your knowledge of real estate, from current market conditions, property values, loans suitable to your needs and desires. Reach out if you have any questions at all I can help out with! RRE-BRO-LIC-53659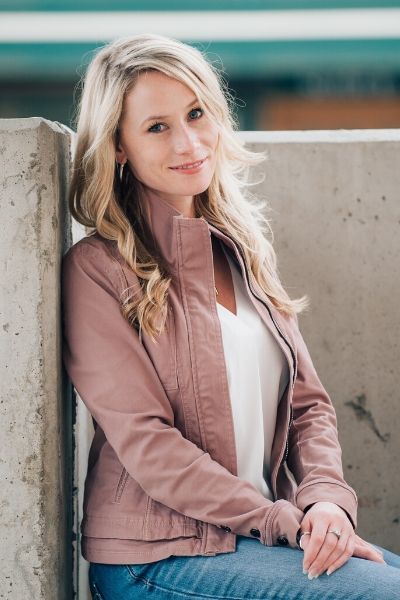 Selling Your Home?
Get your home's value - our custom reports include accurate and up to date information.
Get Home Value

I agree to be contacted by Tamara Williams and Company via call, email, and text. To opt-out, you can reply 'STOP' at any time or click the unsubscribe link in the emails. Message and data rates may apply.
By clicking Submit, you agree to our Terms.
View Our TOS and Privacy Policy
Thank you for reaching out!
We'll get in touch with you soon.