Bozeman City Limits Market Update - Fall Real Estate
YOUR BOZEMAN CITY LIMITS FALL REAL ESTATE UPDATE
BY TAMARA WILLIAMS & COMPANY
As we sip on pumpkin spice lattes and watch the leaves turn fiery hues, it's the perfect time to dive into the autumn real estate scene within our beloved Bozeman City Limits. As your local real estate experts, we're here to chat about some juicy real estate stats and trends to keep you in the know as we cozy up to fall.
BOZEMAN CITY LIMITS REAL ESTATE SNAPSHOT - SEPTEMBER 2023
$947,000
MEDIAN SALES PRICE
These statistics at first glance are not enough... so, we went ahead and did some extra deep digging for you. We understand that the market is far more complex than the basic data. As your local real estate experts we want to provide you with the insights you need to know to have the most successful real estate journey possible!
We went ahead and pulled single-family residential contingent, pending, and sold data from Bozeman City Limits in the past 60 days. What we discovered was quite illuminating. The market is presented to be quite soft, despite low inventory numbers that would assume a hard market. We find that buyers have a bit of leverage in the current market, but sellers are taking a breath of fresh air with old inventory clearing out. So, what does this all mean, "soft market" or "buyer leverage"? Don't worry, keep reading and we will explain more.
Let's dive into our basic market statistics and compare them to our deeper data from Bozeman City Limits pending or sold listings in the past 60 days.
1. MEDIAN SALES PRICE
Alright, let's start with the big one – the median sales price in Bozeman City Limits is a robust $947,500. This number is a sign that our city is hotter than a campfire s'more when it comes to real estate, making the end of summer and the beginning of fall a prime time for sellers. This price is a bit lower than the median we saw this summer, meeting the sweet spot between eager buyers and happy sellers.
With some digging, we found that within the past 60 days, over 20% of listings within Bozeman City Limits that have been placed under contract or sold were in the $600,000's. The other notable price category we saw was our million-dollar market, with again, over 20% of the total listings in our data selection in the $1,000,000's. This depicts that not only are single-family properties moving, but our million-dollar market is also hot right now!
2. CLOSED SALES
September 2023 saw a total of 22 homes changing hands within our city limits. The market is certainly a testament to why Bozeman is an attractive destination for buyers, as homes continue to go under contract. Overall closed sales are down from prior months as we see a clear transition into the change of seasons, especially with school kicking back off.
But hold your horses, this does not quite tell the full story of our market. In the past 60 days, there have been a total of 94 listings in pending/contingent status or sold. That being said, inventory is moving, sales are closing, and the market is coming back hot, but again, slightly soft.
**A soft market means that buyers may have more bargaining power in real estate endeavors for a variety of reasons, which are dependent on the market conditions or even the greater economy. **
3. MEDIAN DAYS ON THE MARKET
Here's a real eyebrow-raiser: homes within the city limits spent a mere 13 days on the market before finding their new owners. Blink and you might miss it! It's that competitive, especially as the leaves fall. This summer was an interesting market, median days on the market were a bit higher than what we are seeing now. Heading into fall, listings are moving! So, sellers, you still have a great opportunity to sell.
Though, there is more to this than meets the eye. When we take a closer look, we find that 57 out of 94 listings in our data selection were on the market for less than 30 days... WOW! Let me say that again, over 60% of listings now pending, contingent, or sold were only on the market for 30 days or less. That being said, we also see listings marked as being on the market for over 70 days moving, these properties may have had more bargaining power in favor of buyers, but it is great to see some old market inventory turnover!
4. NEW LISTINGS
We've got 57 fresh listings entering the market in September. That means sellers are taking notice of the season's opportunities. But hey, that also means buyers continue to have some exciting options, whether that be properties fresh to market, or listings that may be stagnant.
5. END OF MONTH INVENTORY
As we wrap up September, there are 104 single-family homes available on the market within Bozeman City Limits. Eager buyers are out there searching for their dream home in beautiful Bozeman, Montana! Inventory is certainly low, but we believe that sellers will be on the rise again as they take notice of these new market trends. Sellers, right now could be a great time to sell, remember to consult with our real estate pros for the best strategy.
TIPS FOR SELLERS IN BOZEMAN CITY LIMITS THIS FALL
Price Smartly: With our strong market, pricing your home right can make all the difference.
Fall Flair: Embrace the season with some tasteful fall decorations and warm, inviting interiors to make your property feel like home sweet home.
Online Oomph: The internet's a powerful tool – make sure your listing shines with great photos and descriptions. Who you work with matters, hire a team that has a strong digital marketing plan.
Energy Efficiency: Don't forget to highlight energy-saving features as we head into the colder months.
Timing Matters: In a fast-paced market, stay ready for showings and offers at any hour.
Local Expertise: Team up with a knowledgeable local agent who knows Bozeman like the back of their hand.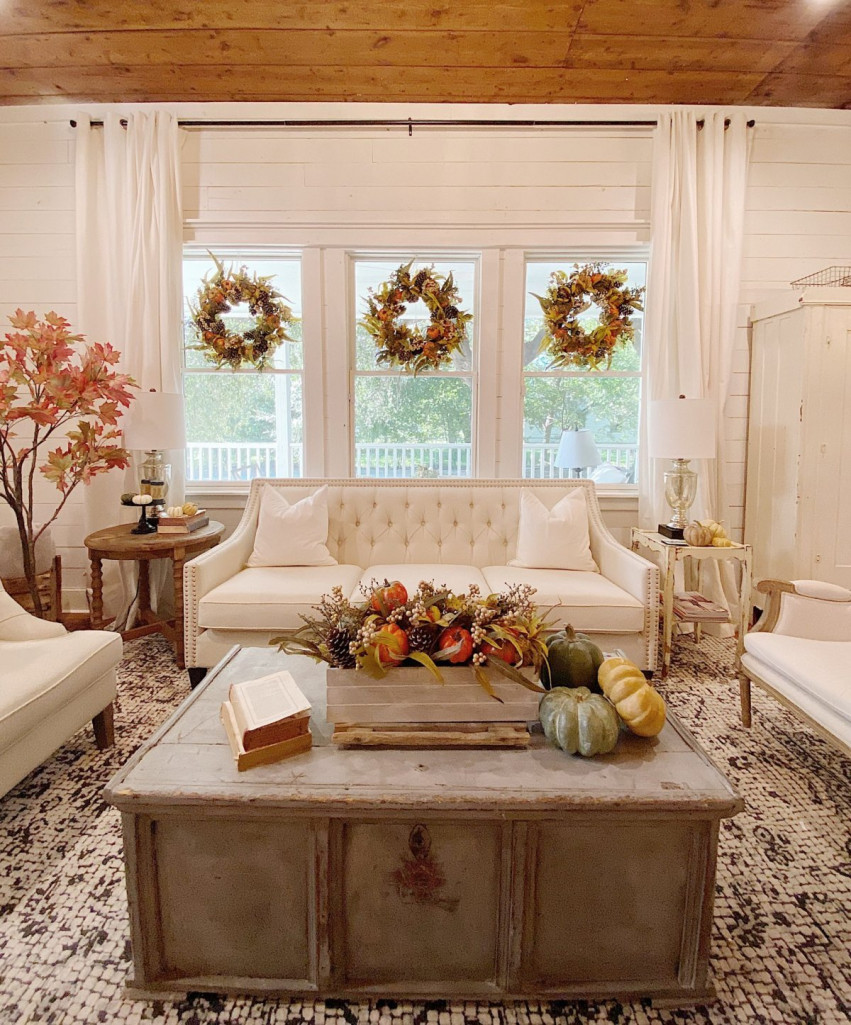 Connect with us today!
With the crisp air and the smell of apple pie wafting through our streets, the fall season brings not only a change in leaves but also in the real estate market. Those numbers tell us that Bozeman City Limits is red hot right now for both buyers and sellers. But success also comes with smart strategies.
If you're dreaming of a change in scenery this fall and thinking about selling your Bozeman City Limits home, don't hesitate to reach out to Tamara Williams & Company. Our friendly team of experts is here to help navigate the exciting Bozeman real estate market by your side.