October Bozeman Real Estate Update
October Real Estate Market Update 2019
Can the Griz 2019
Starting November 11th, 2019 - November 22nd, 2019.
The Can the Griz food drive is a friendly competition with our University of Montana rivals to see who can collect the most donations for their local food bank.
We are GIVING AWAY CAT-GRIZ tickets through a raffle detailed below.
Game Day: 11/23/2019 at 12:30 PM
2 Tickets SECTION Sideline 109: ROW 12: SEATS 27 - 28
To enter this raffle, you must deliver 1 full (to the very top) grocery bag of canned goods to Tamara Williams and Company. Each additional FULL grocery bag will provide an additional raffle entry. ONE RAFFLE WINNER will be selected to win the TWO CAT-GRIZ tickets.
Can't donate a full bag of canned goods? Bring in any canned good item to enter to win a $50 Gift Card to a local restaurant. 1 Entry per person can be made for this item. 1 WINNER will be selected via the raffle.
DONATION DETAILS:
DONATIONS TO BE COLLECTED FROM 11/11/2019-11/22/2019
Donation Drop Off: Tamara Williams and Company - Real Estate
1351 Stoneridge Drive, Unit C, Bozeman, MT 59718
Questions - please call/text Tamara Williams at 406-223-6823.
Final Football drawing will occur on 11/21/2019 VIA Facebook
Final GIFT card drawing will occur 11/22/2019 VIA Facebook

****NOTE: Winner must pick-up tickets from Tamara Williams and Company on Friday, 11/22/2019 before NOON or tickets will be redrawn to first available winner.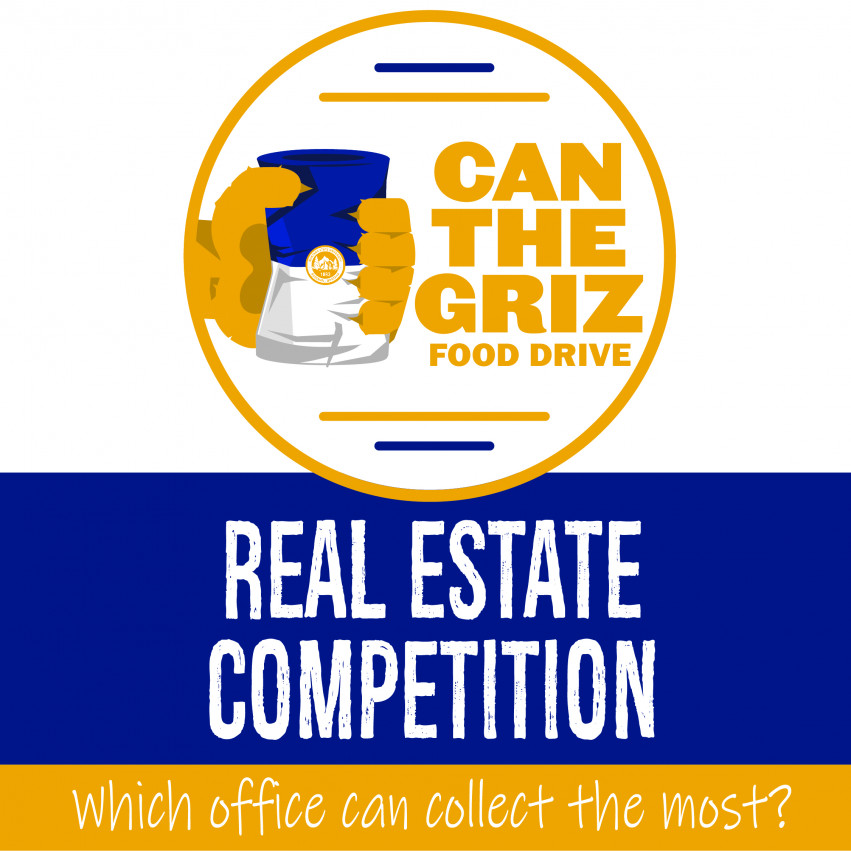 Have Questions?
Best agent I have ever worked with. Very knowledgeable and many years of experience in dealing with complex sale transactions. Always professional to deal with and provides constant communication during the sale process. I highly recommend Tamara as your agent, since I have bought and sold several homes over the years and I can say without reservation she is the best real estate agent I have ever worked with.

I agree to be contacted by Tamara Williams and Company via call, email, and text. To opt-out, you can reply 'STOP' at any time or click the unsubscribe link in the emails. Message and data rates may apply.
By clicking Submit, you agree to our Terms.
View Our TOS and Privacy Policy
Thank you for reaching out!
We'll get in touch with you soon.
Our Clients Sharing the LOVE
Very competent, responsible and responsive.
I contacted Tamara to buy a house in the Bozeman area. In the first call, she gave me the pros and cons of areas I was looking at. I worked with Tamara and Marisa, both were very patient as I sorted through the process of deciding what I wanted, then getting me through closing. My opinion - very competent, responsible and responsive.
She helped coordinate a simultaneous sale of one house and purchase of another to relocate
We would highly recommend Tamara. She helped coordinate a simultaneous sale of one house and purchase of another to relocate. Tamara was always very professional and responsive throughout the entire process. We always felt like we were her 1st priority, despite knowing she had multiple other clients.